HOUSE PAINTING PITTSBURGH, PA
Looking for professional house painters in Pittsburgh? Our painting services in Pittsburgh, PA will give your home a fresh new look.
FREE INSTANT QUOTE + BONUS COUPON
ABOUT US

Welcome to our House Painting Services in Pittsburgh, PA. We take pride in providing professional and friendly service to our valued customers. With years of experience in the industry, we have built a reputation for delivering high-quality results and exceeding customer expectations.
In the heart of Pittsburgh South Side, our painting company stands tall as the premier choice for residential painting services. Our commitment to excellence is unmatched, making us the top Pittsburgh painting contractor for both interior painting and exterior projects. Whether you own a cozy bungalow or a grand estate, our team of professional house painters ensures every brush stroke is perfect, every color is vibrant, and every project is completed with precision.
Not just limited to paint, our pro team is adept at wallpaper installations and siding services, giving your home a comprehensive makeover. We understand that your residence is not just a house; it's a home, a personal space that represents you. That's why, as a leading painting contractor, we engage in a detailed consultation process. This ensures our residential painting service captures the essence of your vision while enhancing the beauty of your abode.
If you're in search of exterior painters with a proven track record, or if you're looking to transform the interior spaces of your Pittsburgh residence, look no further. Trust our painting company to deliver exceptional results. Drop us a message and let the transformation begin. Your dream home awaits with our expert contractors at the helm.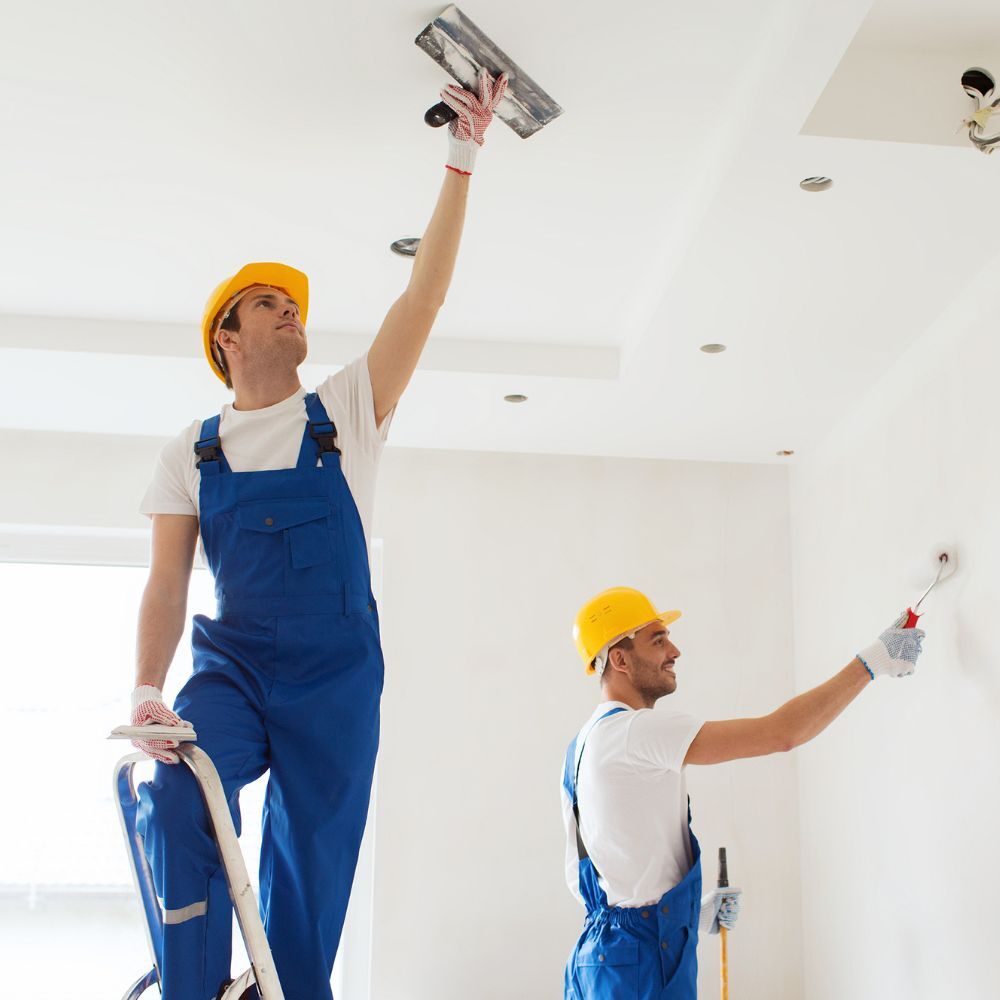 Interior House Painting - Residential Painting
Transform your living spaces into havens of beauty and relaxation with our specialized interior house painting services. Our team of skilled painters don't just apply paint; they bring your vision to life. We begin by working closely with you during an initial consultation, where we discuss your desired aesthetic and help you select the right colors, textures, and finishes to suit your taste and lifestyle. Our goal is to create a personalized look that reflects your style and elevates your space.
Preparation is key to a successful paint job, and that's why our team invests time in preparing the surfaces meticulously. This may include tasks like patching holes, sanding, priming, and taping off areas to ensure crisp lines and protect your furniture and flooring. All these steps help guarantee a flawless, long-lasting finish that you'll enjoy for years to come.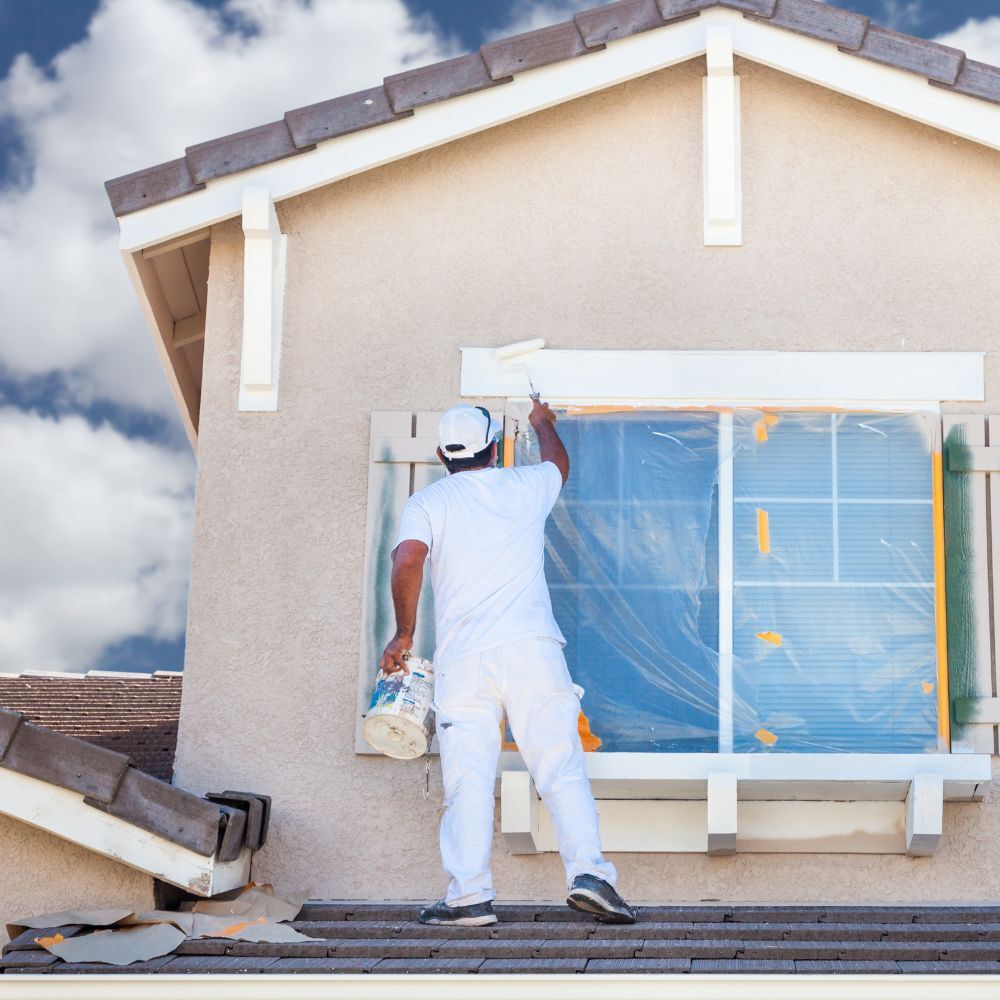 Your home's exterior is its first impression, making it vital to maintain it well. Our high-caliber exterior house painting services are designed to both protect and beautify your property. Utilizing only the finest paints and materials available in the market, we make sure that your home can withstand Pittsburgh's unpredictable weather, from scorching summers to icy winters. These high-quality products offer enhanced UV protection and are highly resistant to chipping, peeling, and fading, ensuring long-lasting results that will serve you well over time.
Our painters are skilled craftsmen trained to handle a diverse range of surfaces such as wood, stucco, vinyl, and brick. We take the time to clean and prepare the exterior surfaces adequately, removing any old paint, dirt, or mildew to ensure optimum paint adhesion. This diligent preparation helps us deliver a flawless, resilient finish that not only amplifies your home's curb appeal but also adds value to your property.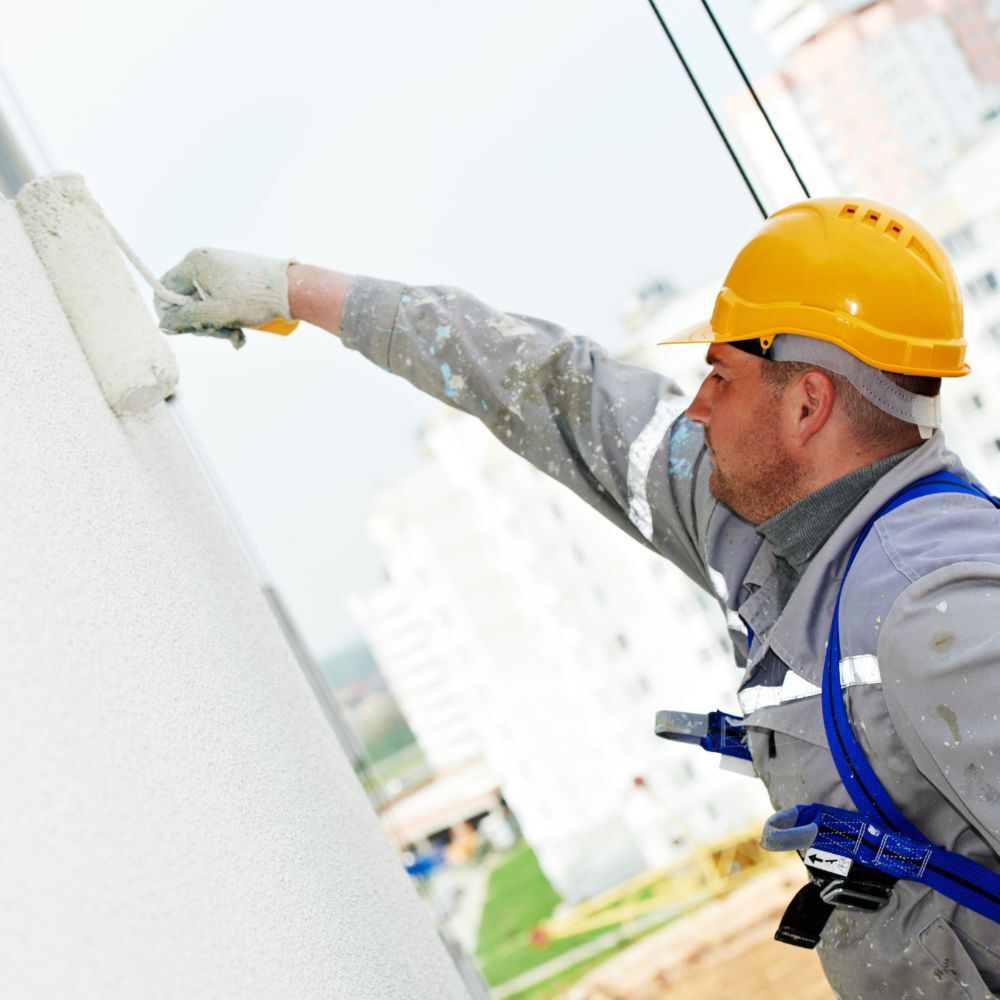 First impressions are crucial in the business world, and the appearance of your commercial space can significantly impact how your brand is perceived. Our commercial painting services aim to enhance your business environment, making it both inviting and reflective of your company's ethos. We kickstart the process with a thorough consultation, wherein we understand your specific needs, such as branding colors, the functionality of spaces, and your timeline for project completion. Based on this, we provide customized painting solutions tailored to your unique requirements.
Understanding the operational needs of businesses, we strive for a highly efficient and timely project execution. Our team is trained to minimize disruptions to your daily operations, often working in stages or during off-hours to ensure that your business continues to run smoothly. This commitment to efficiency and flexibility makes us a trusted partner for commercial painting services.
In summary, our painting services are designed to meet a wide array of needs, be it the cozy interior of a family home, the tough exterior conditions faced by properties in Pittsburgh, or the unique demands of a commercial space. Our goal is to deliver exceptional quality in a timely manner, ensuring satisfaction on all fronts
BENEFITS OF HIRING A PITTSBURGH PAINTER
Homeownership comes with a lot of responsibilities, one of which is maintaining the appearance and integrity of your property. Over time, your home will need a fresh coat of paint to protect it from the elements and keep it looking its best. While some may consider taking on the project themselves, there are numerous benefits to hiring a professional house painter, particularly in a city like Pittsburgh, PA, which experiences varied weather conditions that can take a toll on your home's exterior. Here's why you should consider hiring a professional house painter:
One of the most significant advantages of hiring a professional painter is the amount of time you save. Painting a house, especially an entire home, is a time-consuming task that involves preparation, painting, and cleanup.
When you hire a professional, you can free up your schedule for more important things like spending time with family or focusing on your career.
While DIY painting projects can be fulfilling, they rarely achieve the same level of quality that a professional can provide. From proper preparation to the final brushstroke, skilled painters know how to achieve a flawless finish. This expertise is particularly beneficial in Pittsburgh, where the climate can be harsh and unforgiving. The high-quality work will not only look better but also last longer.
Proper Equipment and Materials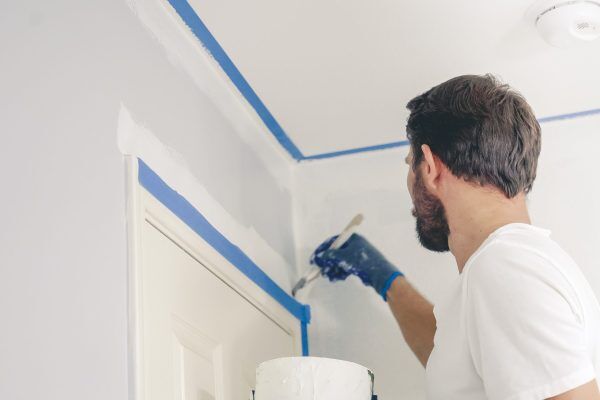 Professional painters come equipped with all the necessary tools and materials needed to complete the job efficiently. From ladders and scaffolding to specialized brushes and rollers, they have it all.
They can also help you select the best type of paint for your home, considering factors like climate and sun exposure, which are particularly important in Pittsburgh's varied weather conditions.
The process of painting a house can involve some risk, especially when it comes to painting hard-to-reach areas like second stories or roofs. Professional painters are trained in proper safety procedures and have the necessary equipment to complete the job without accidents. This peace of mind is invaluable.
Before beginning the painting project, a professional will often conduct a thorough examination of your home's exterior.
This process can reveal problems like rot or structural defects that need to be addressed. In the long run, this could save you a lot of money and stress.
A fresh coat of paint not only makes your home more attractive but can also significantly increase its market value. A professional paint job offers an excellent return on investment, particularly if you are considering selling your home. It's one of the more cost-effective ways to improve your home's curb appeal.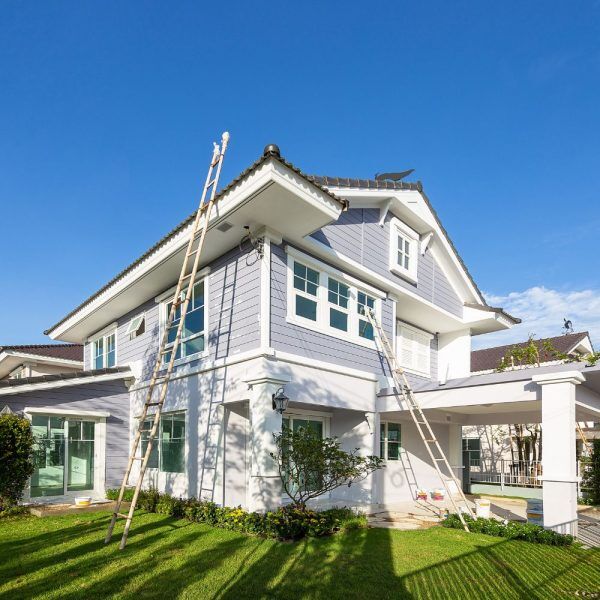 Professionals have an eye for detail that is hard to match. They will tape off areas, remove old flaking paint, repair minor imperfections, and take care of the little things you might not have even considered.
This attention to detail ensures that the final product will be something you can take pride in.
Anyone who has undertaken a DIY home improvement project knows how stressful it can be. When you hire a professional, you're outsourcing that stress. They will manage all aspects of the job from start to finish, allowing you to focus on other important aspects of your life.
Many professional painting companies offer a warranty on their work. This assurance means that if there are any issues with the paint job, such as chipping or peeling, the company will correct it at no additional charge to you.
This warranty provides an extra layer of protection for your investment.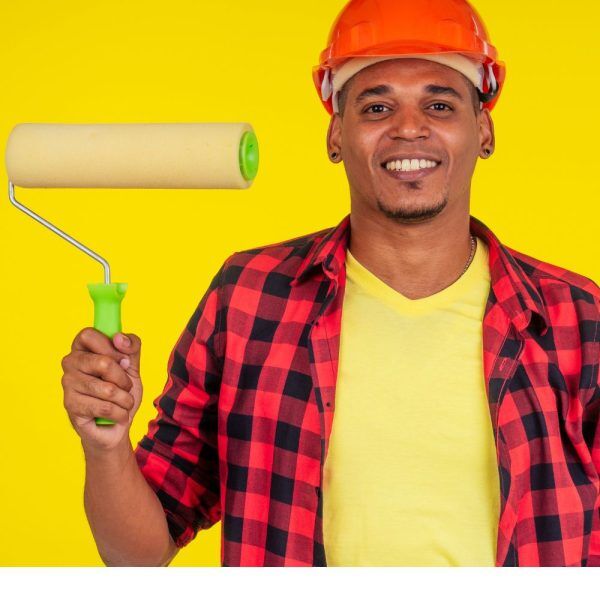 Local Pittsburgh painters understand the unique challenges posed by the city's weather conditions, from the hot, humid summers to the snowy, icy winters.
Their knowledge enables them to select the most suitable products and techniques to ensure the longevity of your paint job.
While the temptation to paint your home yourself may be strong, the benefits of hiring a professional house painter in Pittsburgh are numerous and compelling. From time savings and quality workmanship to safety and increased home value, the advantages make the decision a wise one.
HOW TO CHOOSE THE RIGHT COLOR FOR YOUR PITTSBURGH PAINT JOB
Selecting the right paint color can be a daunting task, especially in a city like Pittsburgh with its diverse architectural styles and varying weather conditions. The choice of color can significantly impact the aesthetic and market value of your home or commercial space. Here is an in-depth guide on how to make the best color selection for your Pittsburgh paint job.
Consider the Architecture and Surroundings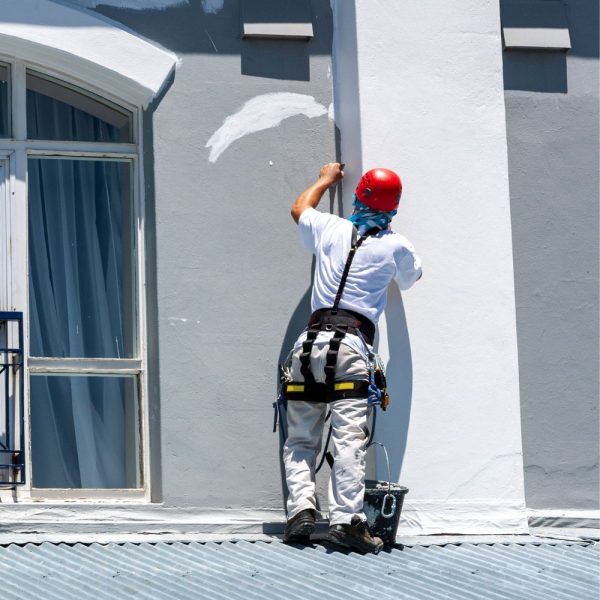 Pittsburgh's architectural landscape is a mix of modern and traditional structures, each requiring a different color palette to complement its design. Examine the architecture of your building closely. Is it a classic Victorian home, a mid-century modern structure, or a newly built contemporary space?
The architectural elements can provide cues for suitable colors. Similarly, pay attention to the surrounding environment. Natural settings may call for earthy tones, while urban locales may look great with bolder choices.
Understand the Impact of Climate
Pittsburgh experiences a wide range of weather conditions, from hot summers to snowy winters. Certain colors and types of paint are better suited for specific climates. Lighter colors generally reflect heat and are a good choice for areas that get a lot of sun, while darker colors can absorb heat and work well in colder conditions.
The choice of paint can also affect the longevity of your paint job in a city like Pittsburgh, where weather conditions can be quite harsh. High-quality paints with UV protection and water resistance are often recommended.
Colors evoke emotions and can influence the mood of a space. For example, blue hues are generally calming and serene, making them ideal for bedrooms or offices. Yellows and oranges are energizing and can add a sense of warmth to living rooms and kitchens. If you're painting a commercial space, think about the kind of customer experience you want to create. Calming colors like blues and greens can be good for healthcare facilities, while vibrant colors may be more suitable for creative agencies or restaurants.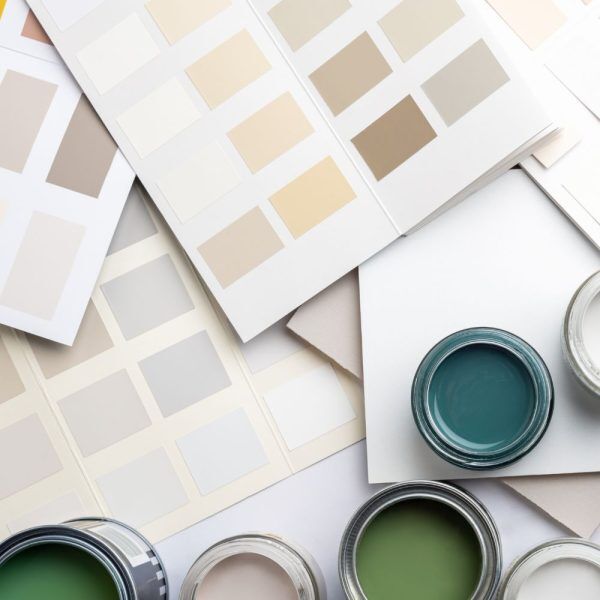 Color swatches can be misleading. What looks good on paper may not translate well on a larger scale or under different lighting conditions. Buy small cans of your shortlisted colors and paint patches on different walls. Observe them at different times of the day to see how they interact with natural and artificial light. This step can prevent costly mistakes and ensure that you are satisfied with the final outcome.
Consider Interior and Exterior Harmony
When selecting a color, consider how it will flow from the exterior to the interior, or vice versa. You want to create a cohesive look that ties the different spaces together.
If you have a brick exterior with warm tones, you might consider carrying those tones into your interior for a seamless transition. Likewise, if your interior is filled with cool, modern colors, a jarring, bright exterior may feel out of place.
Take Into Account Existing Elements
For interiors, consider the color of your furniture, flooring, and decor. These elements should either complement or contrast pleasingly with your new paint color.
In commercial spaces, the company's branding and logo colors can serve as a starting point for selecting a color scheme.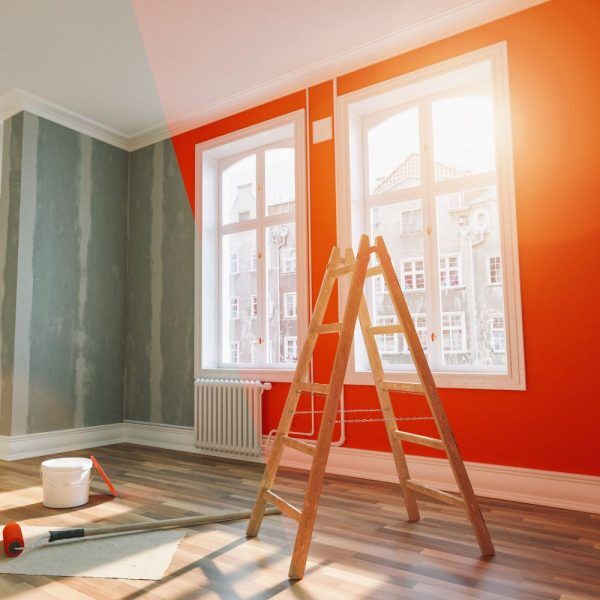 If you're still unsure, consulting a professional can provide valuable insights. Many painting companies offer color consultations as part of their services. These experts can consider all the variables— from lighting and architecture to personal taste and functionality— to help you choose the perfect shade.
Trends come and go, but your paint will stay for a while. What's fashionable today might look dated in a few years. Choose a color that you can live with for an extended period and one that will also have timeless appeal. It's particularly crucial if you plan on selling your property; neutral tones often have wider appeal to potential buyers.
In conclusion, selecting the right paint color for your Pittsburgh property involves a mix of aesthetic judgment, practical considerations, and a good understanding of the space you are working with. By taking into account factors like architectural style, weather conditions, emotional impact, and long-term viability, you can make a choice that not only enhances the beauty of your space but also adds value and longevity to your investment.
FREQUENTLY ASKED QUESTIONS
What other services do you offer?
Here is a list of our other services pages…
How long does a typical house painting project take?
The duration of a house painting project depends on various factors such as the size of the property and the scope of work. Our team will provide you with a detailed timeline during the initial consultation.
What type of paint do you use?
We use high-quality paints from trusted brands that offer durability and a wide range of color options. Our team will help you choose the right type of paint based on your specific needs and preferences.
Can you help me choose the right colors for my home?
Absolutely! Our experienced painters can provide color consultation services to help you select the perfect colors that complement your home's style and create the desired ambiance.
Do I need to move my furniture before painting?
For interior house painting projects, we recommend moving furniture and other belongings to ensure a smooth painting process. However, our team can assist you with furniture moving if needed.
Are your painters licensed and insured?
Yes, all our painters are licensed and insured. We prioritize the safety of our team and customers, and our insurance coverage provides added peace of mind.
Do you offer any warranties or guarantees?
Yes, we stand behind the quality of our work. We offer warranties and guarantees on our painting services to ensure customer satisfaction. Please contact us for more details.
How can I request a quote for my painting project?
Requesting a quote is easy! Simply fill out our online form or give us a call, and our team will promptly get back to you with a detailed estimate for your painting project.